PANDORA JEWELERS DRIVER OF THE YEAR RING TO BE AWARDED
Real Racin' USA Media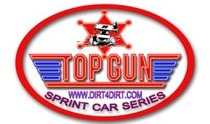 East Bay Raceway is buzzing with activity, preparing for the the 2009 Winternationals. This year the activity level is really in high gear with several major projects under way.
The Media Tower has already been upgraded and 50 loads of clay have been brought in with another 50 coming soon. But the really big deal is the new VIP tower which will expand from around 30 feet to 70 feet along the top of the grandstands adjacent to the scoring tower.
Real Racin USA Live is returning to the air on January 21st featuring the Dirt4Dirt.com owners association and spotlighting the Top Gun Sprint Car Series. The Top Gun series is the first major project of the Dirt4Dirt group, formed to enhance co-operative efforts between the dirt track operators.
The Real Racin USA Live show with Rick Anges, Bill Green and Jack Smith was originally going to be held on Thursday, but scheduling issues demanded a change to Wednesday the 21st.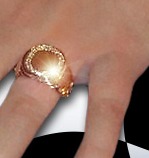 Of course racers and fans will want to remember this is the time when the Inside Florida Racing Pandora Jewelers Driver of the Year Award will be presented. The Driver of the Year ring has been appraised at over $3,800 andis a beautiful gold and diamond Championship quality piece of jewelry the winning driver will be very proud of.
Pandora Jewelers has been dedicated to serving customers in South Florida since 1976. Pandora Jewelers is located in The Cove Shopping Center in Deerfield Beach, and is located on the web at www.pandorajewelers.com
The Hall of Fame Cafe at the speedway will host the Real Racin USA Live show and will be open for food and your favorite beverages. The show gets under way at 7 PM and runs until 9 PM, but fans are welcome to come on up, down or over to East Bay at 6 PM to get a good seat.
East Bay owners Todd Hutto, Al Varnadore, Dean Varnadore and Mike Desarn along with Phil and Liz Guadagno from North Florida Speedway, Mike Peters from Ocala Speedway and hopefully the General Manager from Volusia Speedway Park Tonya Moschell will be in attendance. Don Rehm, the Race Director of the Top Gun Sprint Car Series along with several of the drivers in the series will be at the gathering for interviews and meet and greet with fans.
See you all at East Bay Raceway Park, Wednesday, January 21.
For more information visit www.realracin.com or www.dirt4dirt.com