The Reutimann Family including the living legends Buzzie and Wayne Reutimann Sr. , plus Wayne Reutimann Jr and driver of the Nextel Cup #00 Dominos Pizza ride, David Reutimann joined hosts Rick Anges, Jack Smith and guest host Carol Wicks for a wonderful night.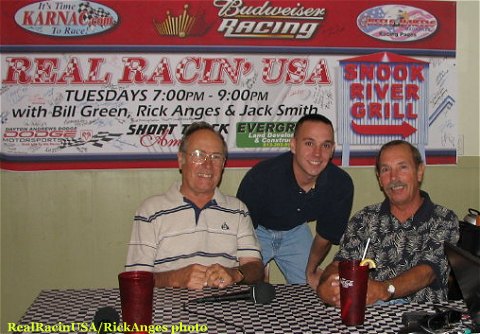 Over 50 race fans came to the Real Racin USA studio's  at the Snook River Grill  in Bradenton, Fl  to join in the fun.
If you are a real race fan, this is a show you must hear.
Raw racing with the Reutimanns, Florida's most famous racing family.