by John Berti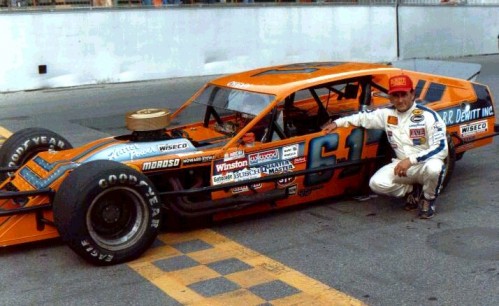 The NASCAR Hall of Fame, for the second year in a row, has nominated Richie Evans for induction into the hall.
Followers of the NASCAR Sprint Cup Series racing may not be familiar with Richie, but his record speaks for itself of the tremendously talented race car driver he was.
Evans won nine NASCAR National Modified Championships, including eight consecutively from 1978 to 1985. His eight straight championships is a record setter for any NASCAR division and may never be matched or broken.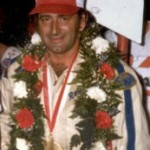 In his illustrious career "The Rapid Roman" from Rome, NY won more than 400 feature races and over 30 track championships. He won virtually every major race for asphalt modifieds, some more than once, including the prestigious Race of Champions which he won on three occasions.
Perhaps his proudest season was in 1979 when Evans ran 60 races collecting 54 top five finishes and 37 wins.
Evans came to Florida many times to compete in the New Smyrna Speedway "World Series of Stock Car Racing" during February Speedweeks.  He won six Tour-Type Modified championships at the high banked asphalt oval: 1977, 1979, 1980, 1981, 1983, and 1984.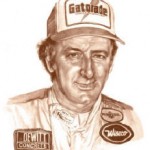 Tragedy struck on October 24, 1985.  Evans had just clinched the 1985 NASCAR National Modified title the week before at Thompson International Speedway (Thompson, CT) and was practicing for the "Dogwood 500" at Martinsville Speedway (Martinsville, VA) when he crashed heavily in turn 3.  The 44-year-old perished in the wreck.
The NASCAR Modified racing world was devastated by the loss of Richie, but devoted fans have done much to keep his memory alive even to this day.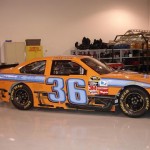 NASCAR Sprint Cup Series team owner Tommy Baldwin fielded a Richie Evans Tribute car in the Coke Zero 400 at Daytona on July 3, 2010 with Steve Park behind the wheel of the No. 36 Chevrolet.
Though not diagnosed at the time, many racing safety experts have concluded that Evans' death resulted from the same type of "head-whip" injury and resultant Basilar skull fracture that claimed the life of Dale Earnhardt in 2001.