UDLMCS Media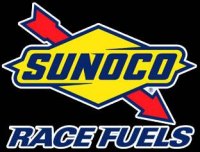 The United Dirt Late Model Challenge Series, fastest growing late model series in the south, is proud to announce Sunoco Race Fuels will be the title sponsor for the series in 2010.
"Sunoco is a name synonymous with auto racing and we are extremely proud to have Sunoco as a marketing partner in the coming season", stated series promoter Ken Kinney, Jr.
With the strength of Sunoco behind it the UDLMCS is making its first major announcement of 2010. The series will now feature two divisions with a 10 race Northern Region and a 10 race Southern Region. The Northern Region will have nine races in Georgia and one in Alabama with the Points Championship paying a $10,000 prize. The Southern Region will feature 10 races in Florida also featuring a $10,000 Championship prize.
Drivers will be able to race in their local region or compete for both the Northern and Southern Region crowns. "I am so proud of the new opportunity being given Late Model drivers." Ken Kinney said on New Years Eve. He also is very positive about the racing climate for 2010, " I believe that with the economic challenges of 2009 behind us, 2010 will be a breakout season and with the support of Sunoco and our other sponsors , track owners, drivers and fans this year will be a complete success."
The complete 2010 Schedule page of the web site is located here.
Kinney said minor updated rule changes, tire rules and race procedures will be announced and published on the series web site in the next week.
Complete information about the South's fastest growing late model series is at www.uniteddirtlatemodels.com